Founded in 1994, Li Nungg Industrial Co., Ltd. focuses on developing and manufacturing straps, back pads and related accessories for agricultural- and garden-use products, such as lawn mowers and powered sprayers, etc.

The company claims that its top concern has been to provide customers worldwide with high-quality but reasonably-priced products. Over the years, the company has kept developing newer and better strap products made of new materials and with more advanced production techniques.

Li Nungg's utmost goal, according to the firm, is to provide ever-refined straps with better functionalities, comfort and durability to users worldwide.

With most advanced production techniques either developed by the firm itself or introduced from industrially advanced nations, as well as stringent quality control system, Li Nungg is confident of supplying the most satisfactory products.

Li Nungg currently runs a modern and integrated plant in Taiwan with 25 employees. The company exports products to major customers in Europe, the U.S., and Japan and welcomes partners worldwide to provide product samples or jointly develop new products with the company.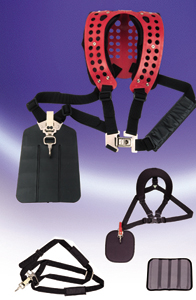 Li Nungg supplies high-quality straps, back pads for agricultural/garden products.


Li Nungg Industrial Co., Ltd.
No. 27, Lane 223, Chungyang Rd., Changhua, Changhua Hsien, Taiwan 500
Tel: 886-4-751-8192; fax: 886-4-7518213
E-mail: m810421@ms55.hinet.net
Website: www.linungg.com.tw